Film, TV, Documentaries and more
We have DVDs arriving weekly. Keep an eye out for new (and classic) documentaries, international, local and arthouse films, television shows and concerts. If you can't find a listing please don't hesitate to contact us. We'd be only too happy to see if what you're looking for is available.
Golden Globes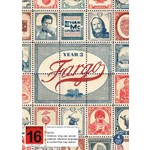 Fargo - Season 3
The third season of Fargo is set primarily between December 2010 and March 2011, in three Minnesota...
$50.00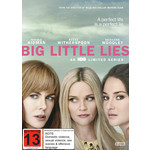 Big Little Lies - Season 1
In the tranquil seaside town of Monterey, California, nothing is quite as it seems. Doting moms, successful...
$30.00
Marbecks Records Est. 1934
Marbecks Records is New Zealand's leading music specialist store selling CD's, DVD's and Vinyl, catering not only to the connoisseurs of classical music, but more to what our customers want encompassing Jazz, Audio Books, World Music, International Film and interesting imports we think you will adore.
Let's face it… We are all passionate about music, and that's why we're here!