Recommended ECM Jazz
Founded in Munich, Germany, in 1969, ECM is recognised as a leading jazz label. Although best-known for jazz, the ECM catalogue also encompasses world music and is home to the New Series of classical music.
New & Notable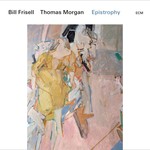 Dominic Miller
Absinthe
With Absinthe, his second release for ECM, guitarist Dominic Miller has created an album colored by...
$40.00